Biodiversity of the Gran Chaco
It is one of the continent's last frontiers, and it's threatened by agricultural development, largely to produce beef and soy.
From dry thorn forests and cactus stands to palm savannas that flood in the wet season, the Gran Chaco has diverse landscapes and wildlife to match, including several endangered species as listed on the IUCN red list, such as:
3,400 species of plants
500 species of birds
150 species of mammals
220 species of reptiles and amphibians
The Chaco woodlands have been gradually replaced with cropland and ranches over the past several decades, but it's disappearing even faster in recent years. From 2010 to 2012, for example, Argentina, Paraguay and Bolivia—the three countries that share most of the Chaco—lost native vegetation at an average rate of more than an acre per minute. By 2030, the Gran Chaco is projected to lose millions of additional acres of native vegetation.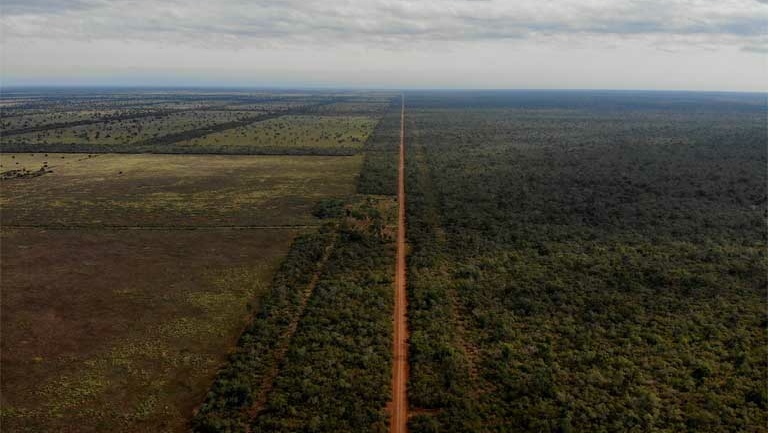 The tropical forest of the Chaco is one of the richest native ecosystems, in terms of biodiversity, and is home to endemic and endangered animal species.  Numerous indigenous communities heavily rely on the forest for their existence.
"Only if we understand…

can we care.

 

 

Only if we care…

will we help.

 

 

Only if we help…

shall they be saved"

– Jane Goodall
Some of the more critically threatened species include:
Chacoan Peccary (Taguá) – endangered
Jaguar (Jaguarete) – near threatened
Giant anteater (Jurumí) – vulnerable
Giant Armadillo (tatú carreta) – vulnerable
Lowland Tapir (Mboreví) – vulnerable
Crowned Soliary Eagle (Taguato Hovy Apiratĩ) – endangered
Apart from the protection and conservation of important primary forests and wildlife corridors, such as the Jaguar corridor, Creative Carbon's project do so much more, particularly by protecting important wildlife habitats via the largest REDD+ Project in Paraguay – 'Chaco Vivo'.  Project Chaco Vivo will contribute to all 17 of the UN Sustainable Development Goals as well as offset more than 15 million tonnes of CO2.
If you would like to learn more information and details on our various biodiversity projects in Gran Chaco, Paraguay, please contact us below.